These pages are kept for historical reasons. Although some pages have been adapted to remove obvious out-of-date information, please read these pages as a historical snapshot only, not as up-to-date information.
Here
is the press release announcing the start-up of Whitebox
At the time of writing these pages, I was a postdoc in the System and Network Engineering group, lead by
Cees de Laat
. I worked on security and privacy in distributed systems. I lead the security and privacy subprogram of the Dutch project
COMMIT
, previously the
Virtual Laboratory for e-Science (VL-e)
, among several other things.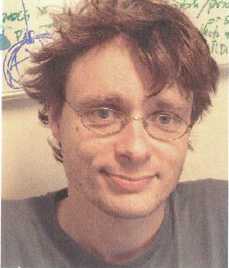 My address was:
Faculty of Science, Informatics Institute,
University of Amsterdam,
Science Park 904, room c3.153
1098XH Amsterdam, The Netherlands
Tel. +31 - 20 - 525 5266 / 06 - 14 79 27 88
My mail address used the name
'guido'
, and behind the
'at'
sign comes
'science.uva.nl'
. Nowadays, please use guido at whiteboxsystems dot nl.
I co-supervised
Matthijs Koot
's PhD research on data anonymity. His webpage appears to be removed; see Matthijs' blog on
https://blog.cyberwar.nl/
. Some of his papers can be found
here
. Prof. Latanya Sweeney gave a
talk
on privacy protection after Matthijs' defense, on June 27 2012.